Cygnus Hex Editor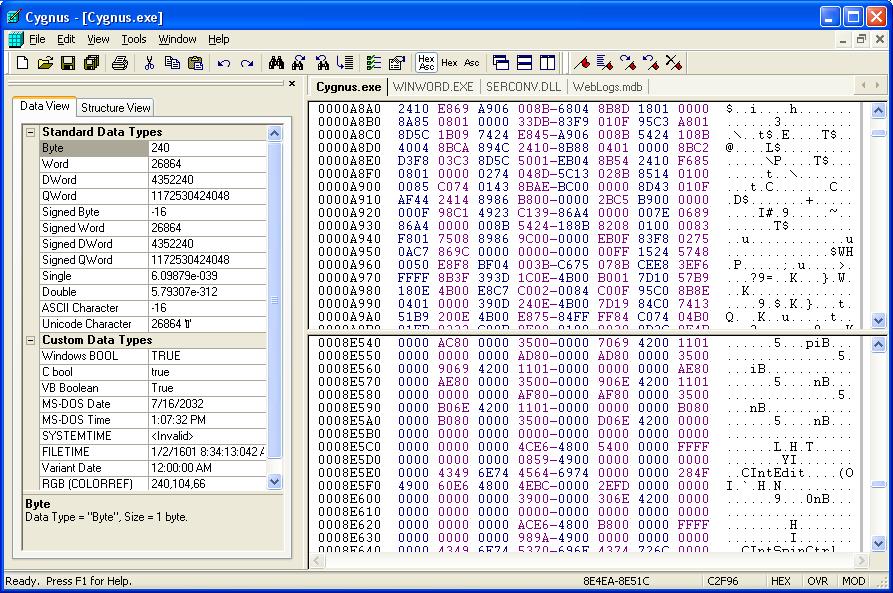 Cygnus Hex Editor is a powerful file editor for Microsoft Windows. Unlike text editors, which are designed to edit files that contain text data, hex editors allow you to edit files that contain any type of data.
In addition to being fast and easy, Cygnus offers some very powerful editing features. If you haven't yet tried Cygnus, now is the time to check it out. You can download and try Cygnus absolutely free so there is no risk. We invite you to check it out today!
IMPORTANT: Cygnus Hex Editor cannot currently be purchased on this website. If you already know you want to purchase this software, please contact us and we can arrange payment using PayPal.
This product has aged and we are currently looking at updating it and adding new features. Unfortunately, we cannot say when this might happen. Please check back here for the latest information.
Download the Latest Shareware Version
Cygnus Hex Editor 2.50
---